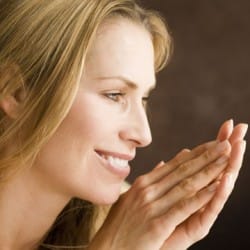 Rhinoplasty The Woodlands
The Houston Rhinoplasty procedure is performed under either general anesthesia or intravenous sedation using either an open or closed surgical incision technique. In the Rhinoplasty, or Nose Surgery, the incision may go across the columella (open technique) or it may be hidden inside the nose (closed technique) depending on precisely what issues are being addressed. In some cases, bone or cartilage may be removed or cartilage may be added to create the desired result. When the structure of the nose is corrected, the incisions are closed and the nose is splinted and bandaged with gauze while it heals.
The Rhinoplasty recovery process can vary from patient to patient, but typically swelling starts to fade after a few weeks. Rhinoplasty results are permanent, though they are not protected from changes due to the natural aging process. If you are interested in learning more about the Rhinoplasty procedure and recovery process, and to find out if it may be right for you, contact our office to schedule your confidential consultation with Dr. Lind today.