If you want to slow down the aging process, there's a whole new type of cosmetic treatment that produces brilliant aesthetic results without complications or downtime. The Lind Institute of Plastic Surgery, always at the forefront of cosmetic techniques and technologies, provides this revolutionary skin treatment to turn back the clock of time and reverse the aging process.
What does AquaGold Fine Touch treat?
Melasma
Pigmented spots
Acne scars and spots
Fine lines
Wrinkles
Excess sebum production
Dull skin
Skin dryness
Upper and lower eyelids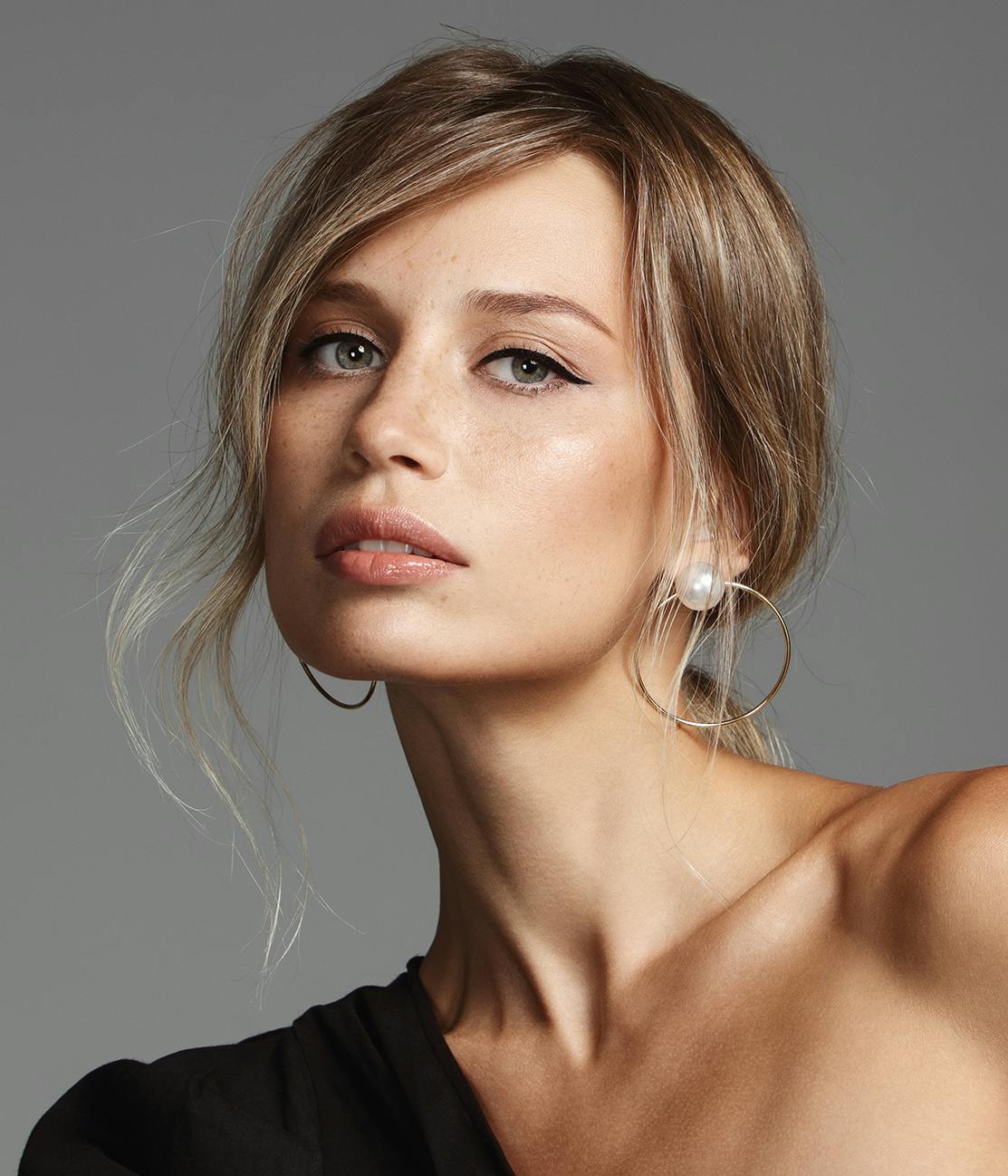 What is AquaGold Fine Touch?
AquaGold® Fine Touch™ is a patented FDA-approved epidermal/dermal micro-infusion system used by medical professionals. AquaGold fine touch has a one-on-a-kind micro-infusion system — the patented spiral/screw thread needle technology.
Each treatment involves a single-use vial with twenty 24-karat gold screw thread microneedles. The screw thread microneedles are smaller than a human hair and therefore deliver a pain-free treatment.
Each gold screw thread microneedle is designed to infuse the skin with a unique formulation of serums tailored to a patient's individual needs.
The luxury AquaGold fine touch facial treatment is an ideal treatment to slow the aging process. It can also be a great treatment choice to revive your skin before special events such as weddings, photography, vacations, and more.
What happens during the AquaGold Fine Touch treatment?
During the consultation, our team carefully examines your skin types and discusses your cosmetic goals to curate the ideal treatment plan for your needs. We curate the ideal cocktail of solutions to address your specific skin concerns, such as growth factors, hyaluronic acid serum, Vitamin C, peptides, antioxidants, Jeuveau or Botox, hyaluronic acid fillers, skin brighteners, etc. Following the consultation, we use ultrafine 24-karat gold screw thread microneedles to deliver the solutions at the skin's ideal depth. The solutions infuse your skin with their benefits, producing immediate cosmetic results without side effects or complications.
Results and
Recovery
The AquaGold produces results that are evident immediately and the procedure is painless and comfortable, even for people with sensitive skin. It typically concludes within 30 minutes and requires no downtime.
What to expect after the AquaGold Fine Touch treatment
Results from the AquaGold fine touch treatment can be seen immediately — you'll notice glowing and hydrated skin. Depending on a person's skin sensitivity, some patients may experience slight redness or pinkness. However, the redness and pinkness will subside quickly about 10 minutes to 1 hour after the treatment.
Why choose The Lind Institute of Plastic Surgery?
The Lind Institute of Plastic Surgery is led by Dr. Jeffrey Lind, a double board-certified plastic surgeon specializing in the latest and most effective surgical and non-surgical cosmetic treatments. He patiently understands your lifestyle and cosmetic interests to curate the ideal AquaGold treatment for your specific needs, ensuring optimal and natural results that make you look and feel several years younger.