Breast Augmentation & Lift Combination in the Woodlands
Both the breast lift and the breast implants are popular procedures commonly performed by plastic surgeons. The breast lift is ideal for raising the breasts to add a look of youth and reduce sagging. It also aids in elimination of asymmetry. Breast implants is best for adding volume and projection to the bust. A combination breast implants with a breast lift is a comprehensive procedure that can offer all of these benefits.
This procedure involves performing a breast augmentation with implants and a breast lift, during the course of a single surgery. Performing both procedures together reduces the time required, since there is only one surgery needed instead of two.
This makes it so there is also only a single recovery period needed. Finally, getting a combination breast augmentation with mastopexy can reduce the costs significantly.
Are you a good candidate for
breast implants and breast lift?
Childbirth, breastfeeding, aging, genetics, gravity, weight loss, and weight gain are all factors that can create a need for the combination breast implants, and breast lift. These factors may cause a loss in breast volume and create drooping breasts and excess skin.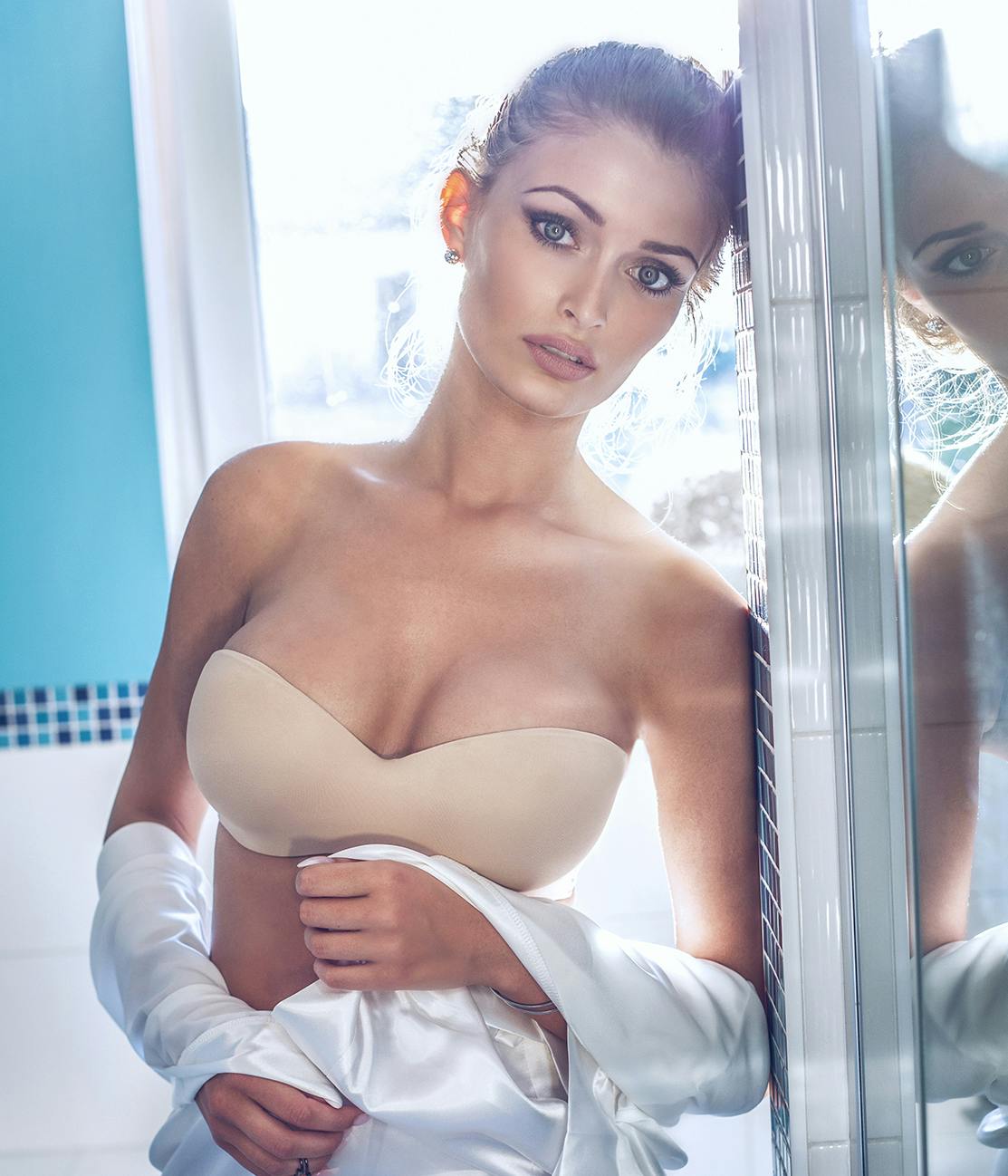 How is the procedure performed?
For the combination breast augmentation with mastopexy, Dr. Lind will perform the surgery while the client is under general anesthesia. Dr. Lind will do the measurements and markings before starting the procedure. First, the breast augmentation portion of the procedure is conducted. This involved the creation of incisions in key areas in order to give the surgeon access to the breast tissues. The surgeon then creates pockets in the breast tissue. This is followed by the snug insertion of silicone or saline breast implants.
Following this, breast lift surgery is performed to trim away excess skin. If required, the nipples and areolae are repositioned in order to fit the new proportions of the breast.
The combined procedure is performed in this specific order because surgeons don't want their client's skin to be too tight, or else it will lose its elasticity very soon after the procedure is done. The breast implants are inserted before mastopexy to ensure that they fit in the breast skin envelope properly. After this, the incisions are closed.
Recovery Process
With patience and diligent care, the recovery process will be as short and comfortable as possible. Swelling and bruising are normal parts of the recovery process. To combat this, sleep upright and reclined for around one to two weeks. A post-surgical bra should be worn for several weeks in order to help the tissues adjust to their new position. Do not do any heavy lifting for around six to eight weeks following the procedure, and avoid strenuous activities like exercise
You will typically be able to return to work much sooner than this, provided that healing is going well. If you're interested in finding out more regarding the combination breast augmentation with mastopexy, contact our office. You'll be able to set up a consultation with Dr. Lind, where you can ask any questions you may have. You'll also be able to discuss your breast enhancement needs and goals.