In the interest of providing the highest quality proven skincare solutions to our patients, The Lind Institute of Plastic Surgery is pleased to offer the extensive product line by Alastin skincare.
Alastin is an award-winning skincare line and the fastest-growing line of physician skincare products. Its product line brings together the latest in cosmeceutical science and innovation with a decades-long hands-on understanding of what cosmetic surgery patients and med spa clients need to meet their beauty ideals.
Many of Alastin's products use patented proprietary technology that uses active peptides and live botanicals to nourish and enhance the skin's natural growth and optimize its health.
Alastin Skincare at a Glance
Cruelty, paraben, and gluten-free.

Superior cosmeceuticals to meet your everyday needs.

Proven to improve treatment results and aid in skin recovery.

Scientifically formulated to perfectly pair with specific cosmetic treatments.

Utilizes revolutionary TriHex technology to enhance your skin's natural ability to regenerate.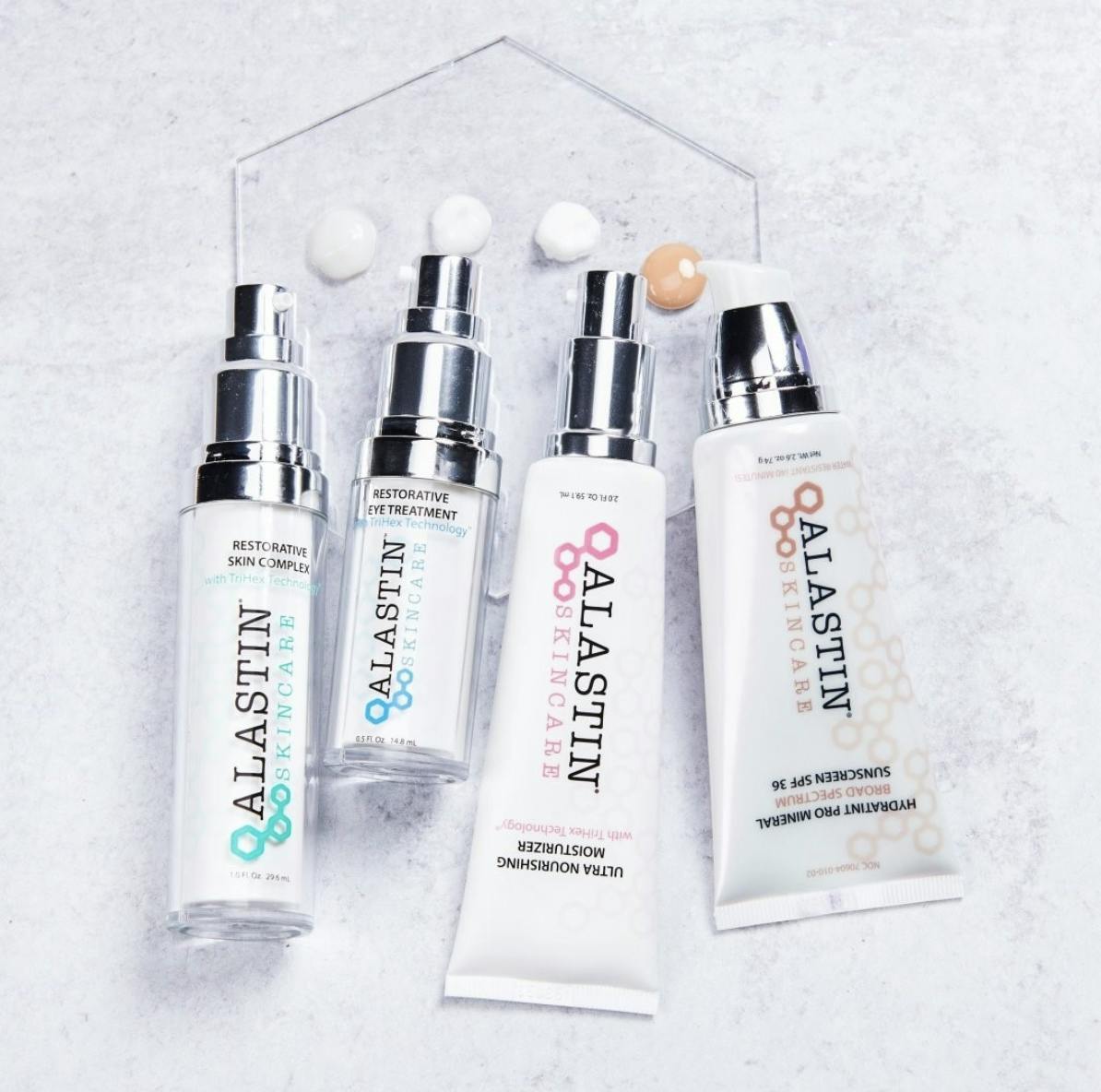 Procedures Alastin Perfectly Pairs With
Managed and manufactured by professionals with decades of experience in cosmeceuticals, pharmaceuticals, and medical device creation, Alastin's skincare series includes formulas specifically created to pair with the following noninvasive and minimally invasive cosmetic procedures:
Skin tightening treatment

Skin resurfacing

Neuromodulators

Dermal fillers

Injectables

Chemical peels

Microneedling

Body contouring

IPL