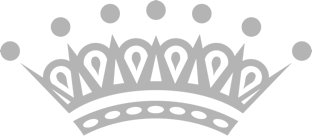 The Lind Institute of Plastic Surgery believes that healthy skin leads to more radiant and youthful skin. Therefore, we focus on improving skin health with both clinical procedures and the use of pharmaceutical grade home-care products. We offer skincare consultations to design a custom regime that will address the unique conditions and challenges of each individual patient.
SkinCeuticals products provide advanced skincare that is backed by science. Their scientifically proven products are defined as a cosmeceutical, which is defined as inventive skincare that is between cosmetics and pharmaceuticals. Through extensive skin cancer research, SkinCeuticals has achieved pivotal breakthroughs with their skin protective antioxidants. The high potency formulas are concentrated in pure actives that prove efficient penetration into skin.
All products are designed, formulated, and tested for their true and active effectiveness. Each product is formulated with high concentrations of pharmaceutical-grade active ingredients. Every ingredient is clinically proven to make a noticeable improvement in the appearance and health of the skin. All SkinCeuticals active ingredients are selected based on how they interact with each other once applied. Ingredient combinations, the delivery system, and formulations of an accomplished product can optimize its effectiveness.