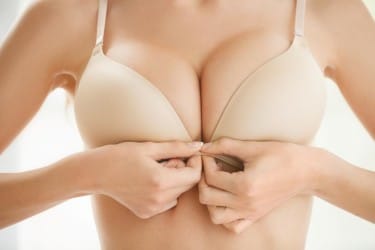 Breast Augmentation The Woodlands
Many women use Breast Augmentation The Woodlands to enhance the size of their breasts. Women seek out the breast augmentation for a variety of personal reasons, some may have never felt their breasts were proportionate to their figures, while others may have found that their breasts have decreased in size as they got older, or after pregnancy, nursing, or weight loss. The breast augmentation procedure is also occasionally used to correct a significant breast asymmetry where one breast is a cup size or more different in size than the other breast.
Breast Augmentation is performed either on its own or in combination with other procedures such as a Breast Lift when a patient wishes to both enhance the size of and lift the breasts to a perkier more youthful position. If you are interested in learning more about the Houston Breast Augmentation procedure and recovery process and to find out if you may be a good candidate for theprocedure, contact our office to schedule your consultation with Dr. Lind today.